The Greatest Party at Sea
Since 2004, The Smooth Jazz Cruise has been the gold standard, not only for jazz cruises, but for all theme and music charter cruises. During its 30+ sailings, more than 60,000 guests have experienced this amazing music cruise vacation and more than 17,000 of them have sailed 4 or more times.
The cruise, which has earned the title of "The Greatest Party at Sea," transports everyone to a place of true camaraderie, inclusion, and respect. The guests motivate the musicians, who, in turn, up their game to further excite the guests. This upward spiral continues for 7 days and 7 nights, resulting in an immersive music and cultural experience that has created life-changing relationships among guests, musicians, and staff.
For musicians and guests alike, sailing on The Smooth Jazz Cruise is the highlight of their year in music. Every year!
Unrivaled Music Experience
Unparalleled presentation and production of the music is our hallmark and there are more top stars in this genre on the ship than on any cruise or at any festival in the world.
Our two music hosts, Marcus Miller and Boney James, command the respect of all guests, along with our '25 headliners, Brian Culbertson, Jonathan Butler, Candy Dulfer, Bob James, Peter White, Kirk Whalum, Eric Darius and Vincent Ingala. The hosts and headliners are joined by very talented featured performers, three incredible bands and the amazing talents of DW3. Music Director Eric Marienthal serves as the creator and coordinator of the music events and we top it off with Alonzo Bodden, the funniest man on the planet, serving as our comic/host.
Great Venues, Production & Programming
Jazz Cruises, the producer of The Smooth Jazz Cruise, has been presenting music cruises longer and better than anyone. Our team of creative experts is simply unmatched in their ability to develop and present cool and exciting programs, shows, events, parties and just plain fun. Here is a partial list of the exciting programs you will experience on The Smooth Jazz Cruise:
Nightly Main Shows • Festival-Style Lounge Shows • All Star Shows with unique configurations • Late Nightclub for Dancing/Chilling • Cocktail Hour Performances • All Ship Pool Shows • Annual T-Shirt Party • Theme Parties • Pool Events featuring Performers • Autograph Sessions • Artist Hosted Excursions • Artist Interactive Activities • Q&A's with Artists • Music Seminars • One-of-a-Kind Culinary Events • Hilarious Gameshows • Show Us Your Talent Competition judged by Artists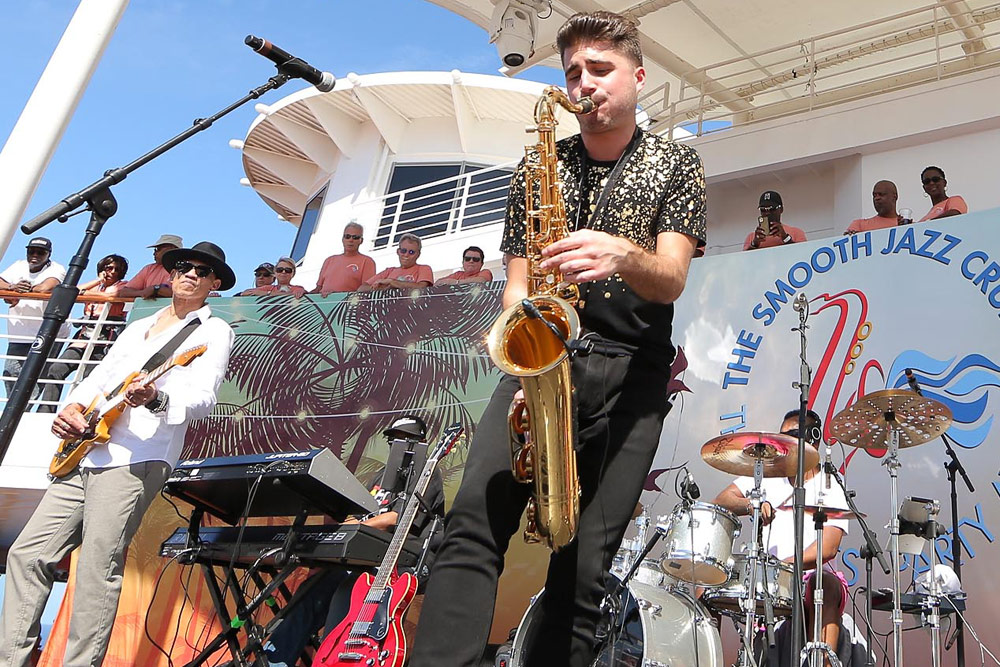 Daytime Entertainment
On most cruises, a Day at Sea is a time for a good book and a nap. You may do that on The Smooth Jazz Cruise, but you would be missing special interviews, Artist-Hosted Events, pool parties, lunch events, and, of course, great music. Daytime music shows may be presented in any of the music venues (Celebrity Theatre, Rendezvous Lounge or Sky Lounge). Special shows may also be seen and heard on the pool deck or in The Cosmopolitan Restaurant, the main dining room of the ship. Daytime music shows are presented on a first-come, first-served basis.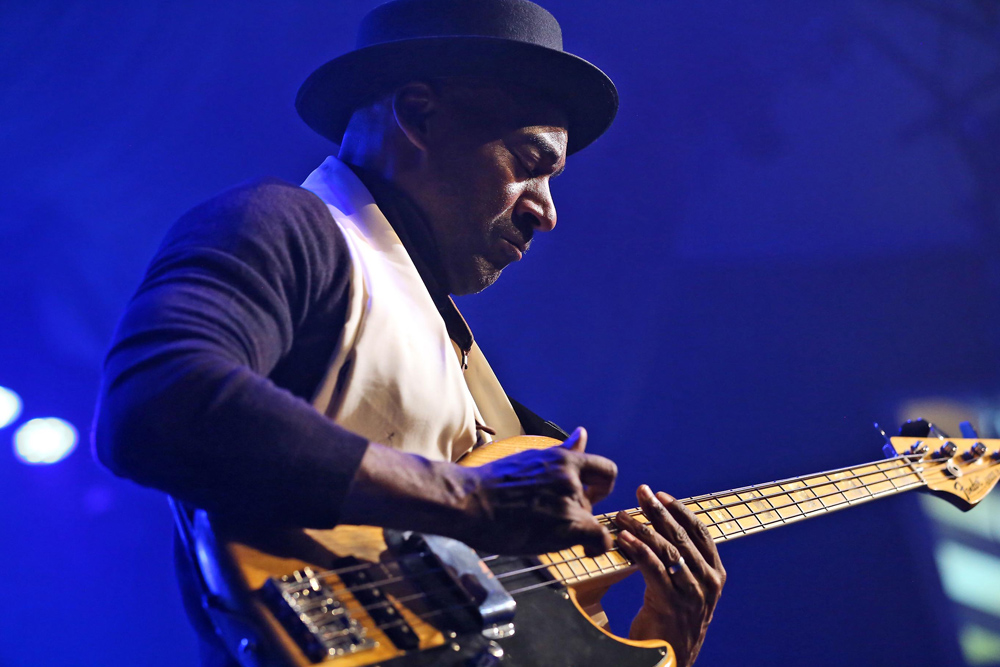 Nightly Main Shows
Each night we present Main Shows in the Celebrity Theatre. Each show is performed twice, sometimes on the same night, sometimes on alternate days. Doing so ensures that every guest may attend each Main Show. At the time of their reservation, each Guest chose to attend either the 1st or 2nd Main Show each evening. Guests attending the 1st Show (starting around 5:30PM), enjoy dinner after the show. The other half of the guests dine first and then attend the 2nd Show (starting around 8:30PM). Guest's show selection is confirmed by the color of their Cruise Identification Card (BLUE – 1st Show / RED– 2nd Show).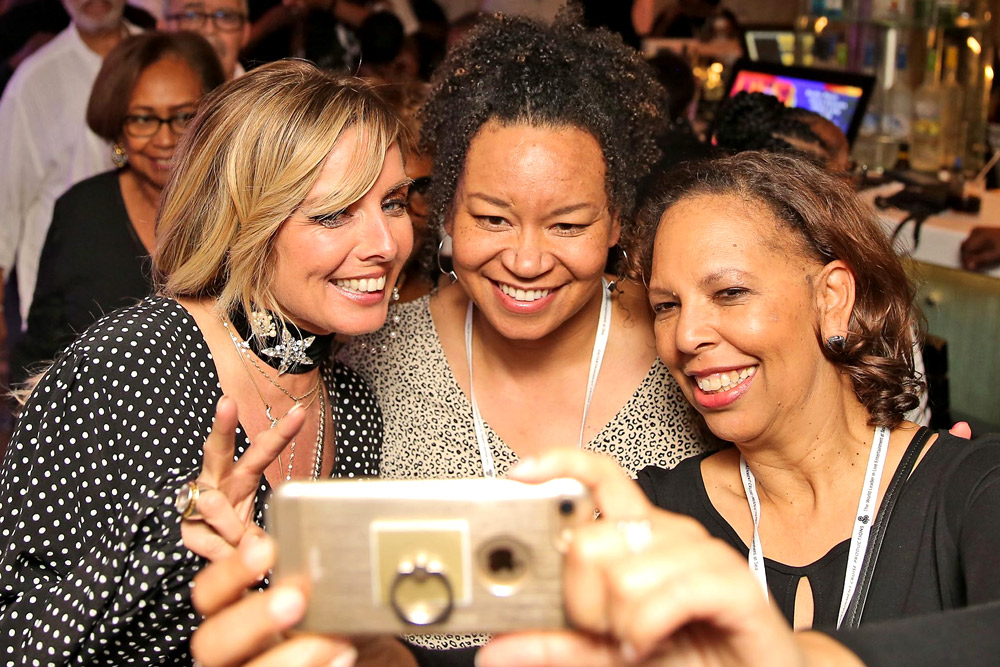 Cruising After Dark
Jazz Cruises' programs are renowned for special late-night entertainment called "Cruising After Dark." Starting around 10:30PM, the entire ship will be alive with music, parties, comedy, dancing and much more. Besides concerts in the Celebrity Theatre and Sky Lounge, The Cosmopolitan Restaurant is seamlessly converted to a lovely late-night, cabaret-style venue. The Rendezvous Lounge becomes a "party" spot that features dancing, karaoke, silent disco, special drinking games, cool food selections and revelry until the wee hours of the morning. Cruise Director Mario Vines and our favorite DJ patrol the Rendezvous Lounge making it fun for all.
Beyond The Music
"Learn" Events
Though music is the main event on the ship, The Smooth Jazz Cruise offers a series of "Learn" events, which include one-on-one musician interviews, panel discussions, instrument seminars and tutorials, and presentations of special topics for our music lovers.
"Enjoy" Events
Sometimes, The Smooth Jazz Cruise presents events just to have fun. No serious element or meaningful goal. Just fun for the sake of fun. We try not to share too much of this information now as it undermines the surprise element, but here are three types of events we produce just for the sheer enjoyment of doing so. There's something special for everyone.
Games
Have you ever wanted to see your favorite Artists compete against each other in a Family Feud style gameshow? Or perhaps participate in the annual Boney James vs. Brian Culbertson Ping-Pong tournament on the pool deck? These are just a couple of the events that take place over the course of The Smooth Jazz Cruise. Be sure to bring your basketball shoes and pickleball paddles, as the Summit is equipped with an interactive sports court.
Cocktail, Wine, Food Events
No cool jazz program would be complete without cocktails, wine and food. The Smooth Jazz Cruise takes that to another level by pairing these events with performers who serve as hosts. It may be a Happy Hour Hang or a wine tasting, but you can be there with your favorite performer.
The Comedy of Alonzo Bodden
Alonzo Bodden, winner of Last Comic Standing and Jazz Cruises' Comic Host, will perform his hilarious show in the Celebrity Theatre for both Blue and Red shows, and for an additional night of "Cruising After Dark." Famous for delivering funny and pointed comments about current events and taking performers to task, some of the best people-watching is found during an Alonzo Bodden show.