Marcus Miller
SuperBand Member
Marcus Miller, winner of two Grammy® Awards, the 2013 Edison Award for Lifetime Achievement in Jazz (Holland), the 2010 Victoire du Jazz (France) and appointed UNESCO Artist for Peace in 2013, is not only an exceptional musician but also a highly gifted composer and producer who we are proud to call a host and headliner on The Smooth Jazz Cruise. The legendary album Tutu, written and produced for Miles Davis, sealed his international fame when Marcus was only 25. Over the course of his career, Marcus has collaborated with artists as varied and talented as Eric Clapton, George Benson, Luther Vandross, Roberta Flack, Aretha Franklin, Chaka Khan, Al Jarreau, George Duke, Wayne Shorter, Lalah Hathaway and Herbie Hancock. The multi-instrumentalist and world-renowned bassist has also produced his own genre-defying albums, among them The Sun Don't Lie, Tales, M2, Silver Rain, Free, A Night in Monte Carlo (with the Monte-Carlo Philharmonic Orchestra), and Renaissance. Along with international tours, Marcus Miller hosts "Miller Time," a weekly program on SiriusXM.
Boney James
In a solo career now spanning 31 years and eighteen albums, twelve of Boney James records have topped the Billboard Contemporary Jazz Chart and two have reached top 10 on the R&B Albums Chart.
To date, James has racked up sales of more than three million records, four RIAA gold albums, four GRAMMY nominations, a Soul Train Award, and three NAACP Image Award nominations. In 2009, Billboard named him one of the Top 3 Contemporary Jazz Artists Of The Decade.
Boney James was gigging with bands by the time he was in his teens. He apprenticed as a sideman for artists like Morris Day and the Isley Brothers before striking out on his own in 1992.
Boney is renowned for his compelling live performances. According to The Boston Globe: "…James swaggers across the stage like a blacktop hero draining treys on an overmatched opponent. He even weaves his way through the crowd, all but daring them not to have a good time."
Alonzo Bodden
Host / Comedian
Alonzo Bodden
After 30 years in comedy and over 30 Jazz Cruises, Alonzo Bodden has been able to marry his two passions: comedy and jazz. "There is nothing like the cool and creativity of the jazz world, I love it," says Alonzo. His big break was "New Faces of Comedy" at the Just for Laughs Festival (Canada). He credits winning Season 3 of NBC's Last Comic Standing, as his introduction to America. With four comedy specials, sitcoms, The Tonight Show, Late Night with Conan O'Brien, Comedy Central's The Daily Show and The Nightly Show to his credit, he has done it all. His comedy CD, Man Overboard, was recorded on a Smooth Jazz Cruise. His latest comedy special " Stupid Don't Get Tired" is available on YouTube" The highest compliment I get is when I'm riffing onstage during a cruise and one of these brilliant musicians says "that's jazz". What could be cooler than that?"
Brian Culbertson
Over the course of crafting a 25-album catalog and architecting nearly 40 Billboard No. 1 singles as a multi-instrumentalist, songwriter and producer, Brian Culbertson has charted his own unique course in music. Label him jazz and he makes a funk record. Call him an R&B artist and he drops an acoustic jazz trio collection. Brand him pop and he creates a 32-minute New Age opus. And you'd be hard pressed to name another instrumentalist of his ilk who can mount an elaborately designed concert production that will keep him on the road for three consecutive months.
Flash forward to present day, Culbertson composed thirty songs that populate the three albums in "The Trilogy" that describes the three-part arc of a long-term relationship: the hot and steamy "falling in love" phase, the rocky middle when perhaps they even break up for a bit, and the couple reunites to live "happily ever after" phase. The Trilogy Tour will feature a mix of songs from The Trilogy Albums, as well as the greatest hits from Brian Culbertson's catalog.
Possessing style, panache and a savvy business mind capable of moving the needle in music and beyond, Culbertson founded and curates the annual Napa Valley, Chicago, and New Orleans Jazz Getaways, which have attracted guests from all over the globe to experience his premier events.
Whether you're listening to music from "The Trilogy" on record or live in concert, you're hearing an eclectic, entertaining and engaging set from an artist at the peak of his power.
Jonathan Butler
In a time when artists of optimism are at a premium, Jonathan Butler is a shining example of purposeful excellence. From recording local hits as a teenager growing up during the apartheid of South Africa, Butler went on to become a world-renowned singer, guitarist and songwriter delivering soulful salvos of R&B, gospel, jazz and pop. Touring professionally by age 7, Butler's first single, "Please Stay," was the first by a Black artist played on white radio in segregated South Africa and won a Sarie Award (the country's equivalent to a Grammy).
Committed to conveying stirring messages of freedom and unity through his music, Jonathan became a national icon. His music even provided solace to Nelson Mandela, who later met Butler and told him that listening to his music had helped him endure time in prison.On his new release Ubuntu Butler swings full circle back to his homeland. Butler defines Ubuntu as, "A philosophy based in South Africa and spread by Archbishop Desmond Tutu which states, 'I am me because of you. You are you because of me. We are not separate. We are connected.'"
Through Ubuntu his messages of love, peace and unity ring strong and true because they emanate from the heart of a man who has witnessed and experienced the most glowing of good triumphs over the darkest of evils. Like the philosophy of Ubuntu he shares on his latest album, Butler has a vision to do even more to attain peace and collaboration among all people to change the world.
Candy Dulfer
Having toured the world over and collaborated with some of the biggest names in music (think Prince, Van Morrison, Lionel Richie and Beyonce), Dutch saxophonist Candy Dulfer brings her worldly musical perspective to The Smooth Jazz Cruise. With solo album sales exceeding the 2.5 million mark, the staple on the large festival circuit performs for sold-out crowds throughout the United States, Europe, Japan, Russia, the Baltic states and South America. Candy Dulfer's hit, "Finsbury Park, Café 67," ranked the most popular smooth jazz number on U.S. radio for a period in 2003, and the 1990 solo debut album she recorded at just 19, Saxuality, sold more than a million copies worldwide and earned a Grammy® nod.
Bob James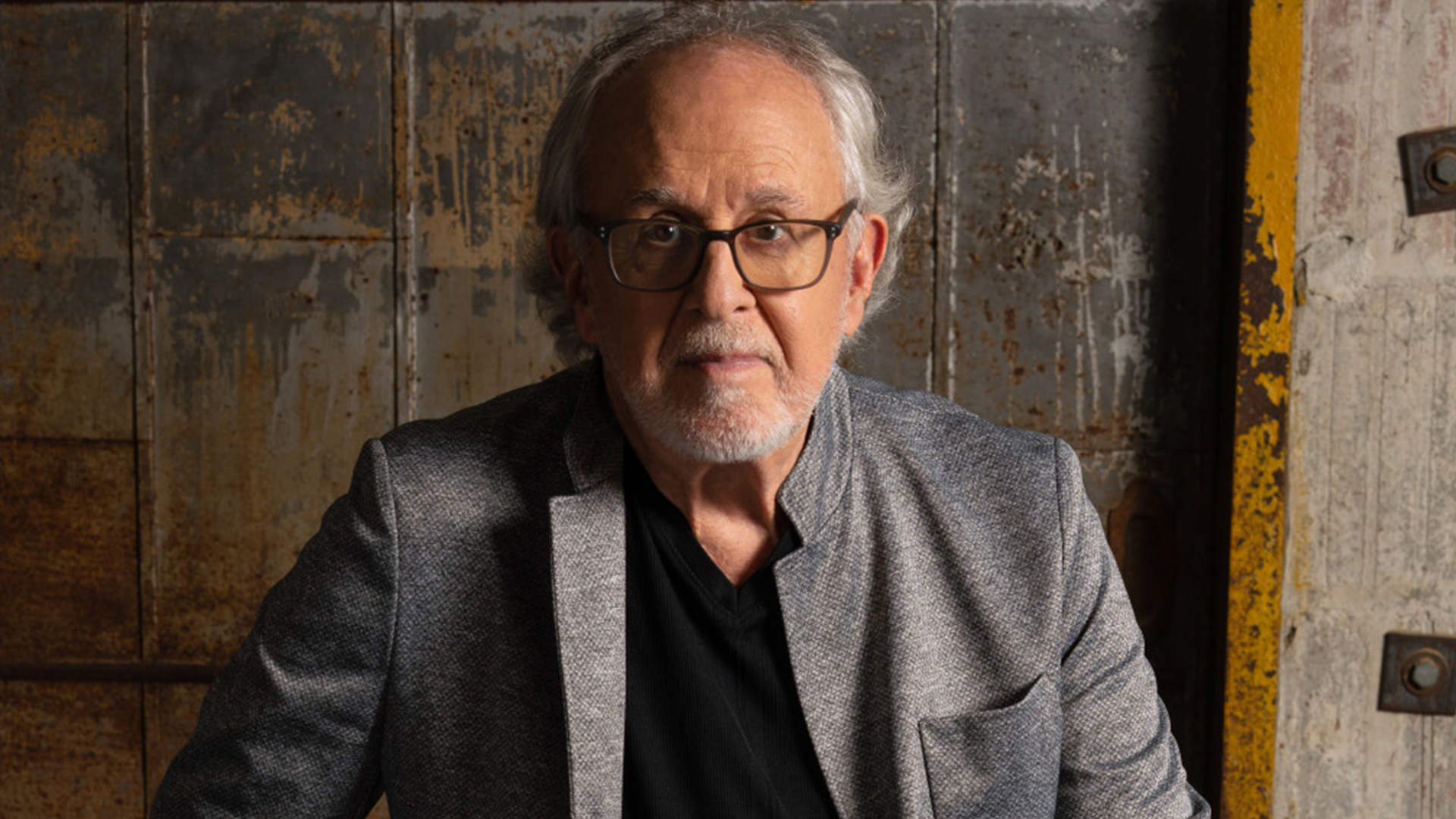 SuperBand Member
Bob James, a celebrated musician, has enchanted audiences worldwide with his music for nearly six decades. Quincy Jones discovered him at the 1963 Notre Dame Jazz Festival, leading to his debut solo album, "Bold Conceptions," in 1963 under Mercury Records. With over 60 albums and numerous awards, James honed his skills working with Creed Taylor and contributed to hits by artists like Paul Simon, Neil Diamond, Maynard Ferguson, and Kenny Loggins.
In 1974, James launched his own album career, starting with "One," followed by several more albums before establishing his label, Tappan Zee Records. His gold-certified album "Touchdown" featured the iconic theme "Angela" from the TV series "Taxi." Besides "Angela," James composed all the show's original music. Collaborating with Earl Klugh, the duo won a Grammy® for "One On One" in 1980, setting smooth jazz standards. James delved into classical music with albums like "Rameau" and "The Scarlatti Dialogues." He moved to Warner Bros Records in 1985, achieving success with "Double Vision," a Grammy-winning collaboration with David Sanborn.
In 1990, James reunited with Harvey Mason and began the journey of fOURPLAY, a group that released numerous successful albums. Despite lineup changes, fOURPLAY remains influential. In 2010, fOURPLAY collaborated with the New Japan Philharmonic, performing with a symphony orchestra.
James explored diverse genres, including collaborations with his daughter Hilary, Earl Klugh, and Kirk Whalum. His 2001 album "Dancing On the Water" showcased his versatility. Throughout his career, James made significant contributions to hip hop with samples of his songs, like "Nautilus" and "Take Me to the Mardi Gras."
His music continues to evolve, reflecting his enduring influence in the world of music.
Dave Weckl
SuperBand Member
Dave Weckl, a renowned drummer with over 40 years of experience, has earned a lasting reputation as one of the world's premier drummers. Born in St. Louis, Missouri, on January 8, 1960, Weckl's musical journey began at the age of 8 when he started playing drums. His early influences ranged from rock legends like the Monkees to jazz greats such as Buddy Rich and Steve Gadd. During his high school years, Weckl received recognition from the National Association of Jazz Educators (NAJE) for his outstanding performances in his school's award-winning jazz band. He also started playing with local groups and studying under respected teachers like Bob Matheny and Joe Buerger. In 1979, he moved to the East Coast, where he gained recognition in the New York club scene. Collaborations with established musicians like Steve Kahn, Michael Brecker, and Peter Erskine opened doors to significant opportunities, including joining the band French Toast and later performing on the 1983 Simon and Garfunkel reunion tour. Weckl's career continued to soar as he became a vital member of Chick Corea's Elektric Band in 1985, earning a Grammy award with the Akoustic Band. His innovative use of electronic and acoustic drums propelled him to international recognition. In 1990, Weckl embarked on a successful solo career with the release of "Master Plan," a landmark album that marked a new era in contemporary drumming. He has recorded numerous solo albums, including "Heads Up" and "Hard-Wired." Weckl's influence extended beyond his performances through instructional videos and master classes, demonstrating his dedication to music education. His technical approach evolved after studying with Freddie Gruber, leading to the release of a series of educational videos. In 1998, Weckl achieved his dream of forming a world-touring band, the Dave Weckl Band, releasing several studio records and instructional videos. He continued to innovate in the field of music education, creating play-along products and teaching materials. Throughout his career, Weckl's commitment to inspiring aspiring musicians remains unwavering. He believes in the power of music to contribute positively to spiritual happiness and encourages parents to nurture their children's musical talents. Today, he continues to tour, collaborate with fellow musicians, and run an online school, leaving an indelible mark on the world of drumming and music education.
Lee Ritenour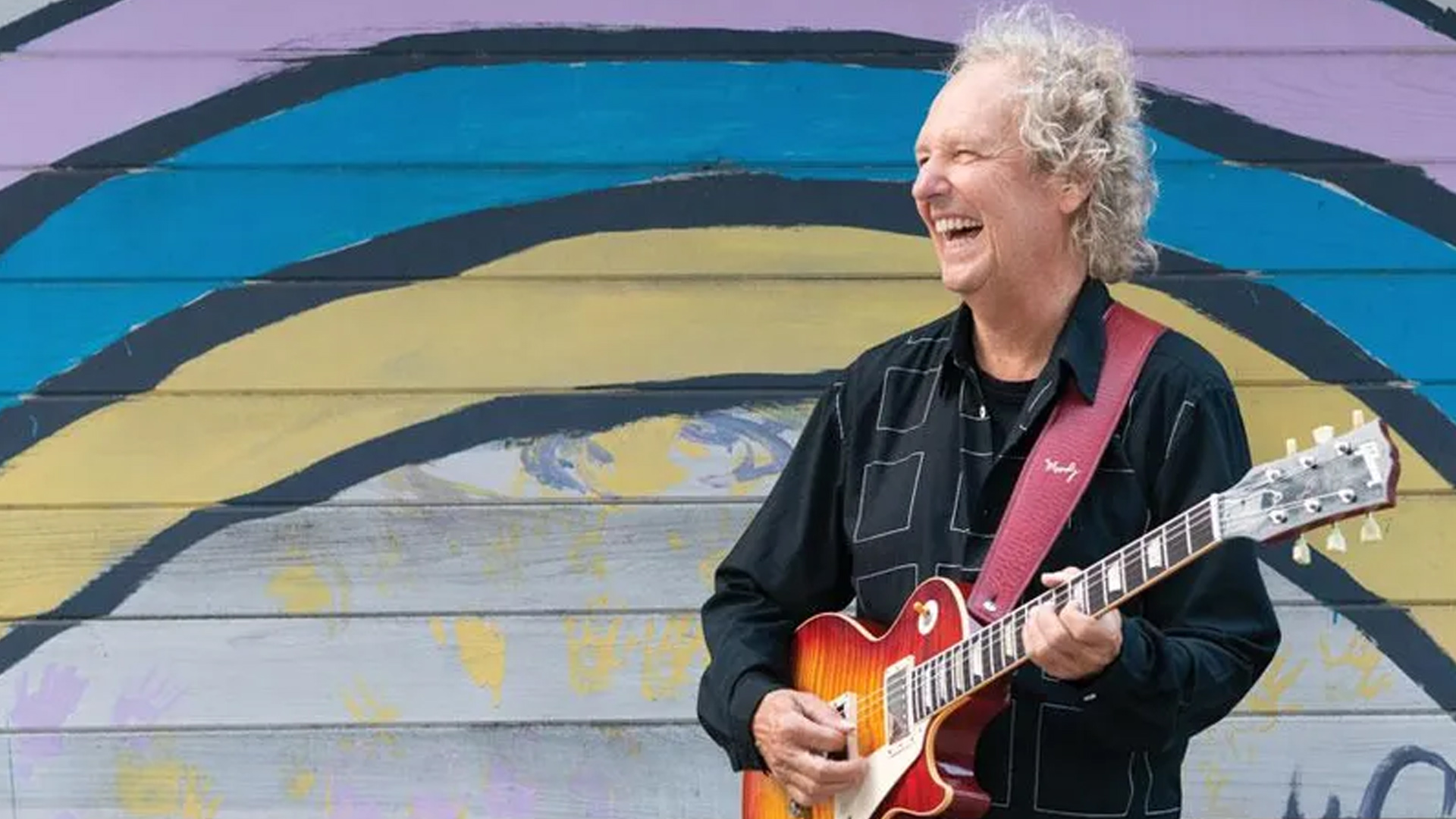 SuperBand Member
Lee Ritenour, the illustrious LA guitarist with a career spanning five decades, has embraced virtually every facet of music, but his latest album, "Dreamcatcher," marks a significant milestone. Despite numerous achievements, including 45 albums, a Grammy win, 16 Grammy nominations, and collaborations with legends like Frank Sinatra and Pink Floyd, Ritenour had never made a solo guitar record until now.
"Dreamcatcher" consists of 12 tracks, each weaving intricate tapestries of instrumental guitar that rank among Ritenour's most melodious and captivating compositions. The album carries a sense of power and purpose, born from personal challenges such as the loss of his home and studio in a 2018 fire and subsequent heart surgery.
While several key tracks were written before the COVID-19 pandemic, the album was largely shaped by the global crisis. Ritenour, equipped with just seven guitars, a computer interface, and determination in his makeshift studio, allowed the context of the pandemic to permeate his music. The result is an album that resonates with the collective experience of a world in turmoil.
Each track on "Dreamcatcher" tells a story, from the molten blues of "Abbot Kinney," inspired by an empty Venice boulevard, to "2020," a three-part symphony reflecting the tumultuous times. The album also delves into diverse musical styles, from classical guitars on the title track to the folk-inspired Taylor baritone in "Starlight."
"Dreamcatcher" transcends the confines of instrumental music, addressing contemporary issues like US race relations in "Charleston," dedicated to the Black Lives Matter movement. It also revisits Ritenour's own history, with "Morning Glory Jam" reworking a classic 1977 tune.
"Dreamcatcher" is a testament to Lee Ritenour's versatility and his ability to channel life's challenges and global events into captivating music that resonates deeply with listeners.
David Sanborn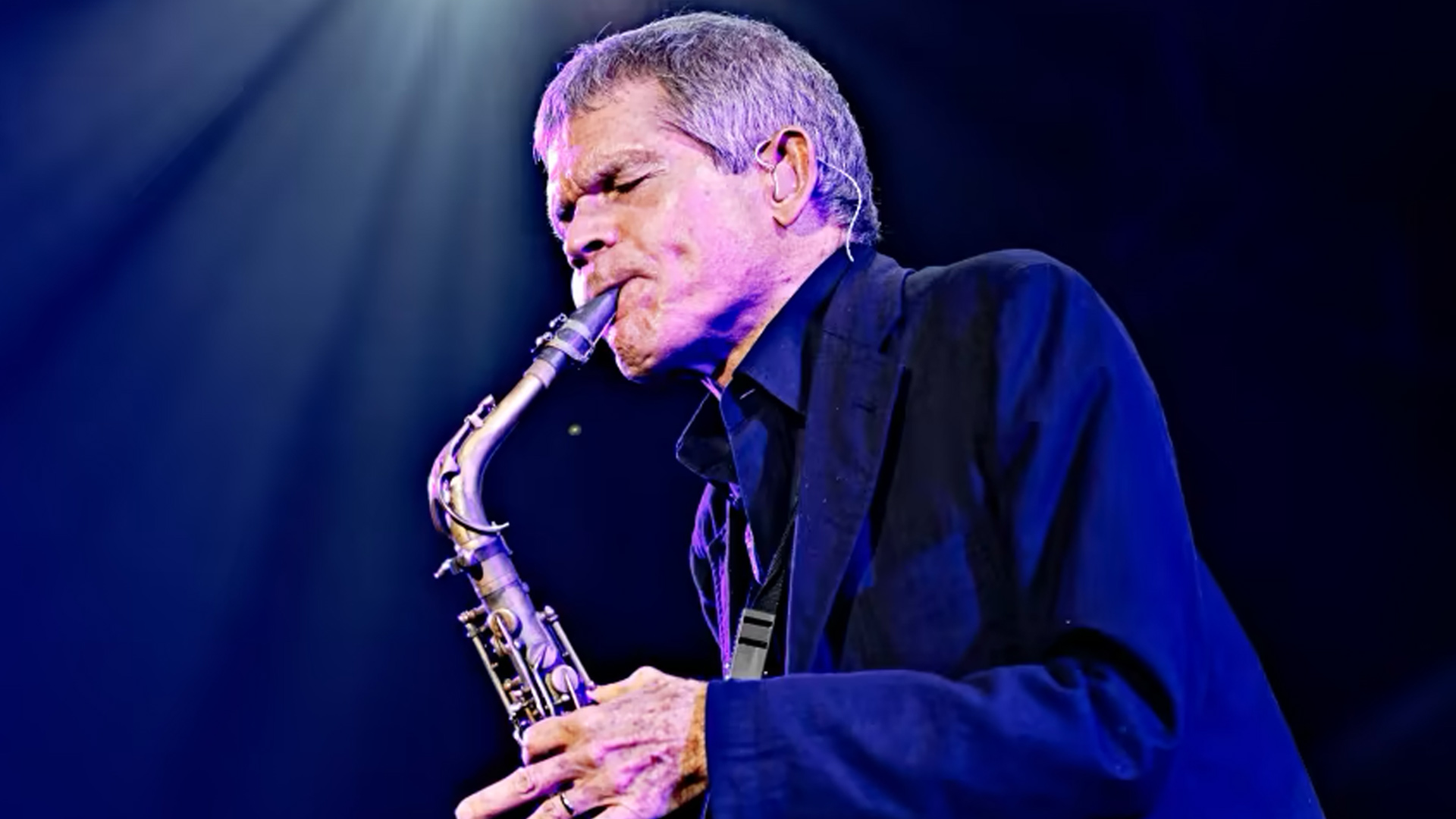 SuperBand Member
Dave Sanborn, a legendary saxophonist, has left an indelible mark on the music world with 24 albums, six Grammy® Awards, and eight Gold and one Platinum album. His career spans over six decades and has transcended genres, blending instrumental pop, R&B, and traditional jazz. Sanborn's musical journey began when he picked up the saxophone as part of his therapy for polio at the age of three. By 14, he was playing with blues legends like Albert King and Little Milton. He studied music at Northwestern University and later honed his skills under the mentorship of saxophonist JR Monterose at the University of Iowa.
Moving to California, Sanborn joined the Butterfield Blues Band and played at Woodstock with Paul Butterfield. He toured with Stevie Wonder, recorded with The Rolling Stones and David Bowie, contributing the iconic solo on "Young Americans." Concurrently, he collaborated with jazz great Gil Evans.
After studying with George Coleman in New York City, Sanborn launched his solo career. He worked with luminaries like Paul Simon and James Taylor. His 1975 album "Taking Off" marked a turning point, while 1979's "Hideaway" produced the hit "Seduction," featured in "American Gigolo."
Collaborating with bassist Marcus Miller on "Voyeur" in 1981 earned him his first Grammy®. "Backstreet" in 1983 featured Luther Vandross, and subsequent albums boasted an array of guest artists. Sanborn ventured into television, hosting "Night Music" from 1988 to 1990, featuring jazz legends and iconic musicians. He also hosted the After New Year's Eve TV special on ABC and a syndicated radio program, "The Jazz Show with David Sanborn." In 2017, he co-created "Sanborn Sessions" with his nephew and brother-in-law.
Dave Sanborn remains a prolific musician who continually challenges boundaries and touches hearts with his music.
During her remarkable 21-year recording career, saxophonist/vocalist Mindi Abair has garnered 2 GRAMMY nominations, recorded with some of the biggest names in music, and built a substantial following among jazz and blues audiences with her soaring melodies and powerhouse style. You might know her as the featured saxophonist on American Idol, sitting in with Paul Shaffer on The Late Show with David Letterman and The Roots on The Tonight Show Starring Jimmy Fallon, or from moonlighting on tour with Duran Duran or Aerosmith. As a solo artist, she has consistently topped the Billboard Contemporary Jazz and Blues charts. In 2018, Mindi Abair and The Boneshakers won 8 Independent Blues Awards including Artist of the Year, and an Independent Music Award for Best Blues Song Fan Award for "Pretty Good For A Girl" featuring Joe Bonamassa.
Eric Marienthal
Music Director
Eric Marienthal
Saxophonist and The Smooth Jazz Cruise Music Director Eric Marienthal has won 2 Grammy® Awards and has been nominated 8 times as a member of the Chick Corea Elektric Band, Jeff Lorber Fusion and Gordon Goodwin's Big Phat Band. Having performed in over 80 countries and played on hundreds of recordings, films and TV shows, Eric also has recorded 15 solo recordings including his latest entitled Double Dealin' with legendary trumpeter Randy Brecker. Eric's recordings have produced several top 10 radio singles including three tunes that reached #1 on its respective chart. Eric is the recipient of the Berklee College of Music Distinguished Alumnus Award for outstanding achievements in contemporary music and earned the highest proficiency grades in the esteemed history of that institution. Eric was also named one of the top 3 alto saxophonists in Jazziz Magazine's Reader's Poll along with Phil Woods and David Sanborn. For the past 22 years Eric has organized an annual charity concert for the High Hopes Head Injury Program in Tustin, CA. These concerts have raised awareness for this great organization and have raised over 2 million dollars. For the past few years, Eric has applied his vast knowledge and experience in the world of jazz to being the Music Director for The Smooth Jazz Cruise and Blue Note at Sea. In that challenging role, Eric is charged with curating the performances, schedules and support for 100's of the top musicians in the world. His ability to perform this task with skill and professionalism has made the quality of the programming on those sailings among the very best in the world.
Peter White
In a career that spans nearly four decades, over a dozen solo recordings and countless performances, Peter White has maintained a reputation as one of the most versatile and prolific acoustic guitarists on the contemporary jazz landscape. Armed with an unparalleled combination of lyricism and energy, he combines elements of jazz, pop and classical guitar to create a sound that is singular and at the same time accessible to a broad audience. Barely a year after his first professional gig in England at 19 years old, he was invited to join Al Stewart's band. In addition to opening for artists like Linda Ronstadt, Billy Joel and Queen, White worked with Stewart in the studio on The Year of the Cat, which became a huge hit for Stewart in 1976. His 20-year association with Stewart included co-writing Stewart's 1978 hit, "Time Passages." White launched his solo recording career with the 1990 release of Reveillez-Vous. On the road, he has participated in numerous "Guitars and Saxes" tours with players such as Rick Braun, Richard Elliot, Jeff Golub, Lee Ritenour, Kirk Whalum and Boney James, and has established an annual "Peter White Christmas Tour."
Kirk Whalum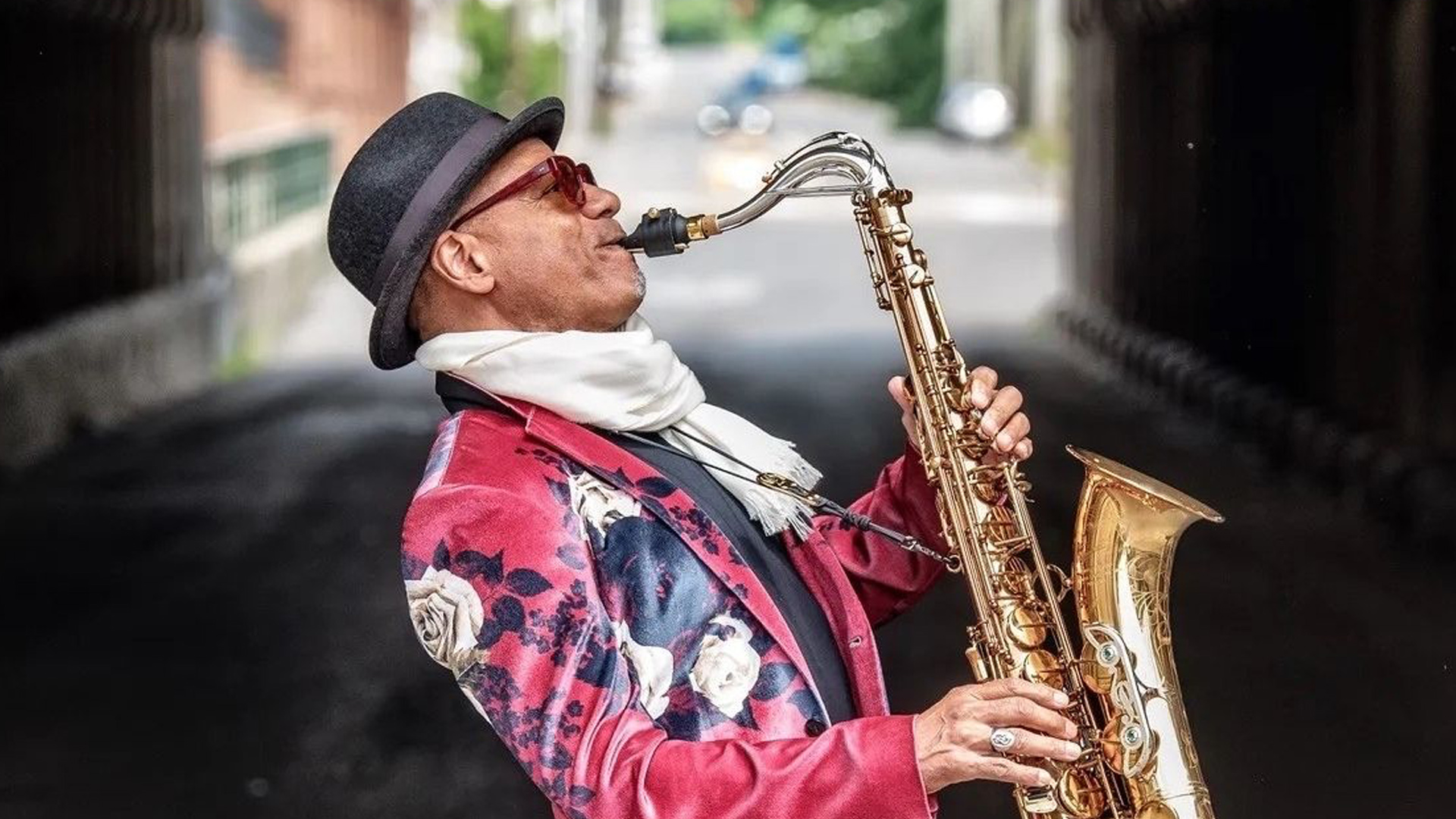 Soulful, passionate, stirring...these are the words most often used to describe Kirk Whalum's music. Forged from his Memphis, (TN) gospel roots and his 1980's initiation into the thriving Houston, TX nightclub scene, Kirk's big, rich tenor sound is unmistakably his. The 80's were highlighted by Kirk's stepping out of his blossoming sideman role and forming his own band. It was there that Kirk ultimately developed both his "voice" and songwriting in the crucible of the local club scene––especially at a rooftop club called Cody's. It was also in Houston where jazz pianist Bob James "discovered" him and brought him on tour, which led to five successful albums with Columbia Records, including Cache, Kirk's first #1 album. As well, Kirk and Bob received a Grammy nomination for their collaboration album, Joined at the Hip. After moving to Los Angeles, Kirk became an in demand session player for top artists like Barbara Streisand, Al Jarreau, Luther Vandross, Larry Carlton, Quincy Jones and most notably, Whitney Houston, amongst many others. It's his sax heard on the mega-hit, "I Will Always Love You." Kirk soon followed that career high point with his phenomenal hit album released on Warner Bros. Records, For You, perhaps the most successful of over 25 solo recordings to date; others include his eclectic, and much lauded, Gospel According to Jazz series, (Chapters 1, 2, 3 and 4). In addition to his many solo projects, Kirk was also a member of the popular soul/jazz group, BWB, which features Kirk as the "W" of the group with Rick Braun (trumpet) and Norman Brown (guitar).
Eric Darius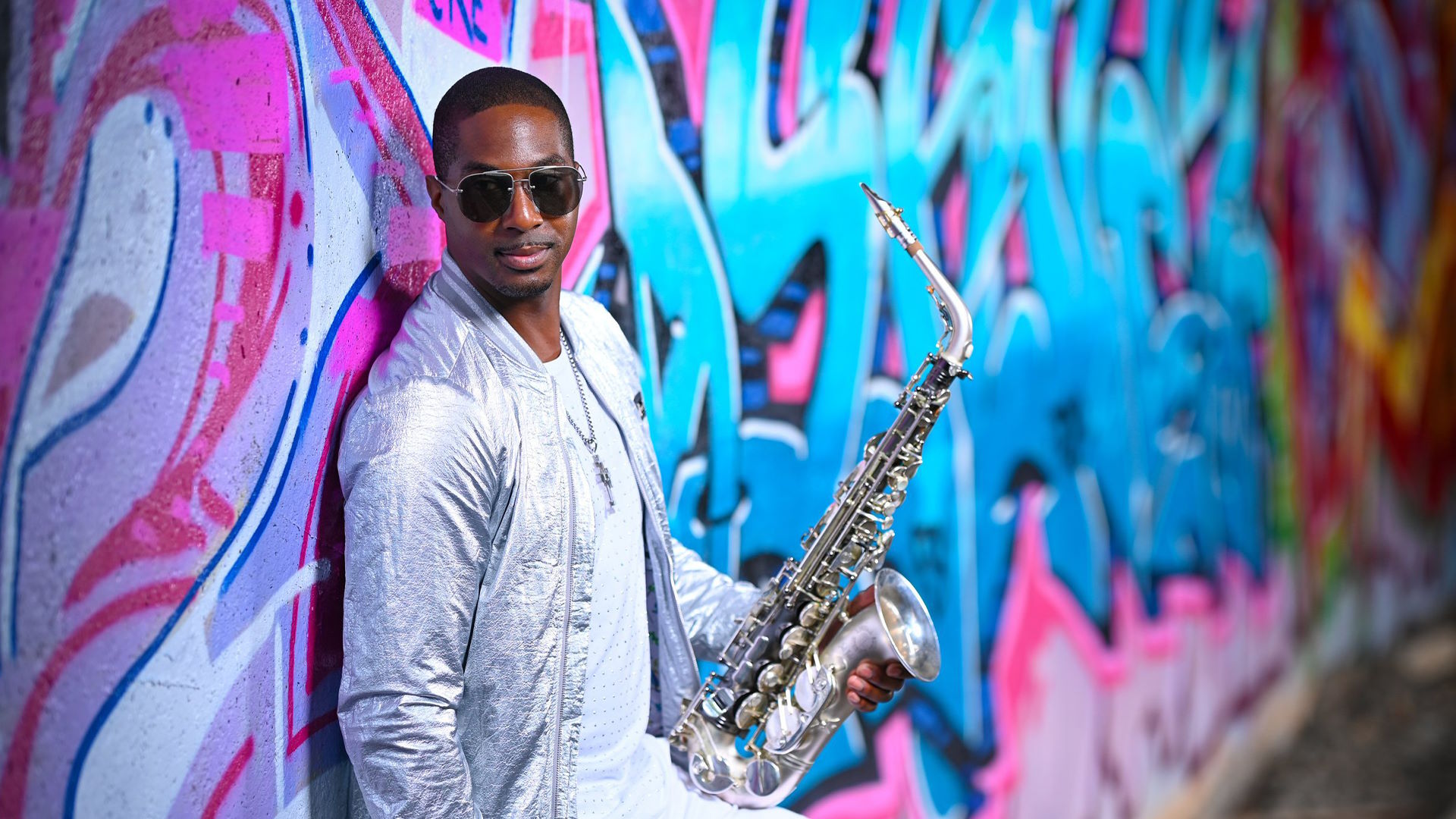 With a trademark jump and crowd-captivating energy throughout his live show, Eric Darius is breaking the mold of modern jazz. The Billboard chart topping, American saxophonist, songwriter, producer, and performer shines in a vibrant new light as he reinvents himself through 'Unleashed', an expansive and ambitious genre-spanning album brimming with passion and purpose, soul and sweat, charisma and charm.
"It's called Unleashed because I wanted to push myself out of my comfort zone on this project and truly unleash my full musical potential in a live studio setting," Eric shares. "This album is an honest reflection of myself and my growth both musically and personally over the past several years, and it really takes the listeners on a musical journey from start to finish! This album feels like it's the first time I've truly expressed myself in every single way in a musical sense and I'm unleashed like never before.
Unleashed is a long time coming for Eric Darius, and without a doubt his proudest work to date. He credits part of that achievement to the creative freedom he's gained as an independent artist; Unleashed is Eric's second album released through his own label SagiDarius Music, following 2018's Breakin' Thru.
Judith Hill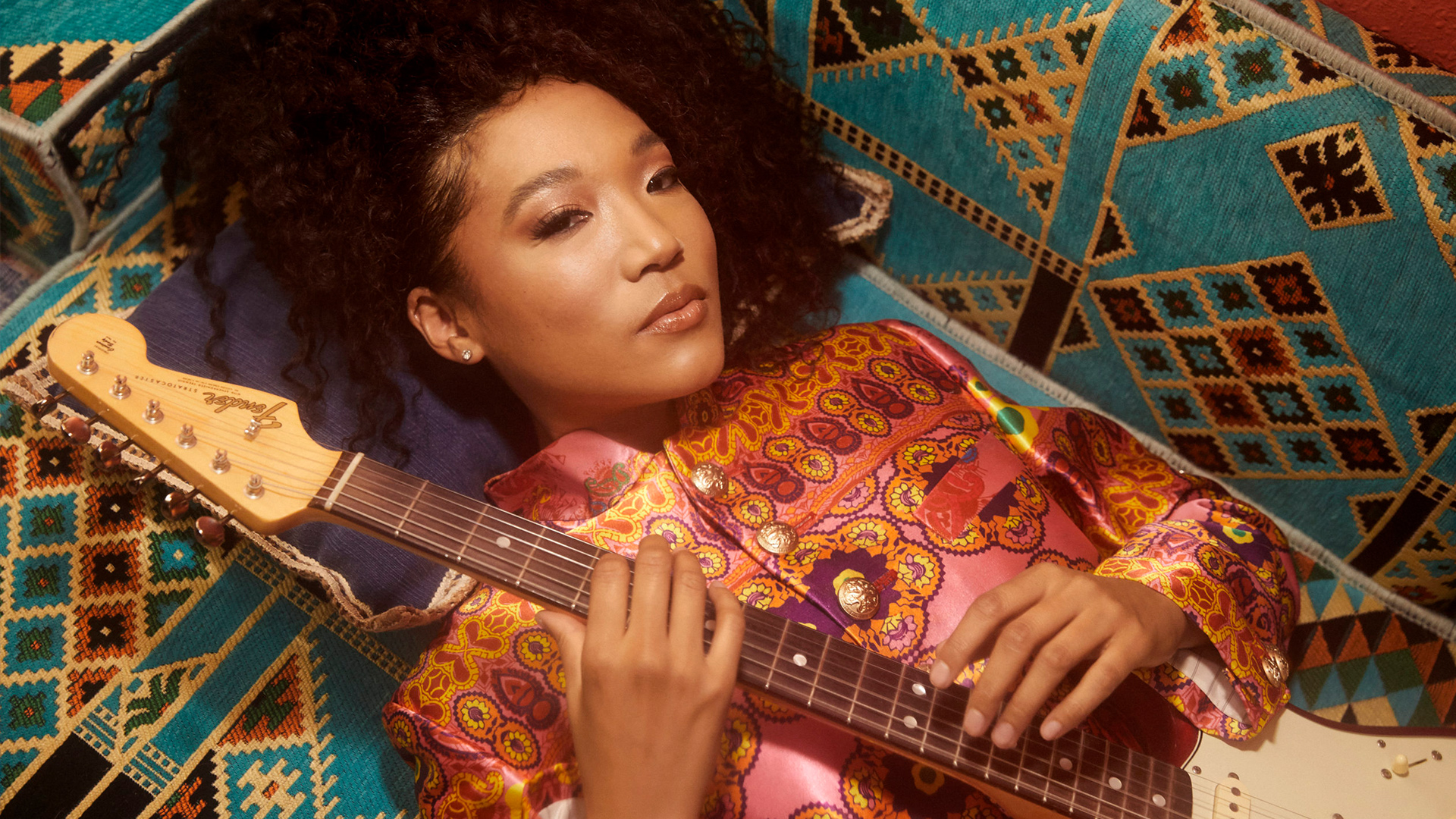 Judith Glory Hill, a renowned American singer-songwriter, boasts a career enriched by backing vocals for music icons like Michael Jackson, Prince, and Josh Groban. Her notable moment came in 2009 when she was chosen as Michael Jackson's duet partner for "I Just Can't Stop Loving You" during his This Is It concerts. After Jackson's passing, Hill's heartfelt rendition of "Heal the World" at his memorial service garnered global attention.
Hill's journey to fame is eloquently chronicled in the documentary "20 Feet from Stardom," shedding light on backup singers behind music legends. Her contributions to the film's soundtrack earned her a Grammy Award for Best Music Film.
Her original ballads, including "Desperation," featured in Spike Lee's 2012 film "Red Hook Summer." In 2013, she ventured into the spotlight as a contestant on "The Voice" during its fourth season. Opening for Josh Groban during the North American leg of his All That Echoes World Tour in 2013, Hill delivered mesmerizing duets like "The Prayer" and "Remember When It Rained."
Further expanding her collaborations, Hill joined John Legend on his UK #AllOfMe tour in 2014. Her debut album, "Back in Time," co-produced by Prince at Paisley Park, was released as a free download via Judith Hill's WeTransfer account in March 2015, accessible until March 25, 2015, through Livenation email distribution with a personal note from Prince himself.
Twenty-something music prodigy Vincent Ingala is no stranger to contemporary jazz audiences. His heartfelt, sweet and soulful mix has catapulted him to the top of the Billboard Contemporary Jazz charts, garnering him three Billboard #1s, and eight top 10 hits. He burst onto the contemporary jazz scene in 2010 with the release of his critically heralded debut North End Soul. Two years later Ingala was crowned Billboard "Smooth Jazz Artist of the Year" and Sirius XM Watercolors' "Breakthrough Artist Of The Year" in 2013. Ingala's sophomore recording, Can't Stop Now, was released in 2012 and Coast To Coast followed in 2015, featuring two singles that hit #1 on the Billboard Contemporary Jazz Chart. Ingala is also a DJ on Smooth Jazz 24/7 where he can be heard weekly. His fifth solo recording, Personal Touch, is a collection of eight stirring original tracks and two surprising reinventions of R&B chestnuts. His most recent album, Fire & Desire, was released in September 2021 with Ingala playing every instrument heard on the album, including keyboards, drums, guitar and bass. He also produced, recorded and mixed the album, as well as composed all but one of the songs.
Damien Escobar
Damien Escobar is a renowned artist with a diverse portfolio encompassing violinist, author, entrepreneur, and philanthropist. Hailing from Jamaica, Queens, New York, his illustrious musical career spans over a decade. What sets Damien apart is not only his exceptional talent as a violinist but also his inspiring journey, marked by incredible highs, devastating lows, resilience, and a triumphant second chance at success, which has become a defining part of his brand. Formerly part of the duo "Nuttin' but Stringz" with his brother Tourie, Damien faced homelessness after leaving the group. Their fame skyrocketed when they appeared on "America's Got Talent," but the subsequent disbandment plunged Damien into a challenging period of his life. He even contemplated retiring his violin. However, this adversity became the catalyst for his growth and transformation. In 2013, Damien made a remarkable comeback as a solo artist, releasing the album "Sensual Melodies." It received over 200,000 downloads, landed on the iTunes Top 100 chart, and led to a successful national tour. Damien's journey from despair to redemption garnered media attention, with features in People Magazine and Huffington Post, appearances on "The Today Show," and engagements like performing at Oprah Winfrey's "The Life You Want" tour. Determined to make the most of his second chance, Damien ventured into entrepreneurship, authoring a children's book, creating custom-designed violins, and establishing partnerships for various ventures, including a nonprofit organization. His second album, "Boundless," showcased not only his musical prowess but also his commitment to inspiring change and spreading positivity. As the face and sound of Mitsubishi's latest campaign and with new music and videos in the pipeline, Damien Escobar continues to evolve his brand with a focus on making a meaningful impact and inspiring social change. His remarkable story is far from over, and the world-famous violinist is poised for even greater achievements. Stay tuned for more from this multi-talented artist.
Larry Braggs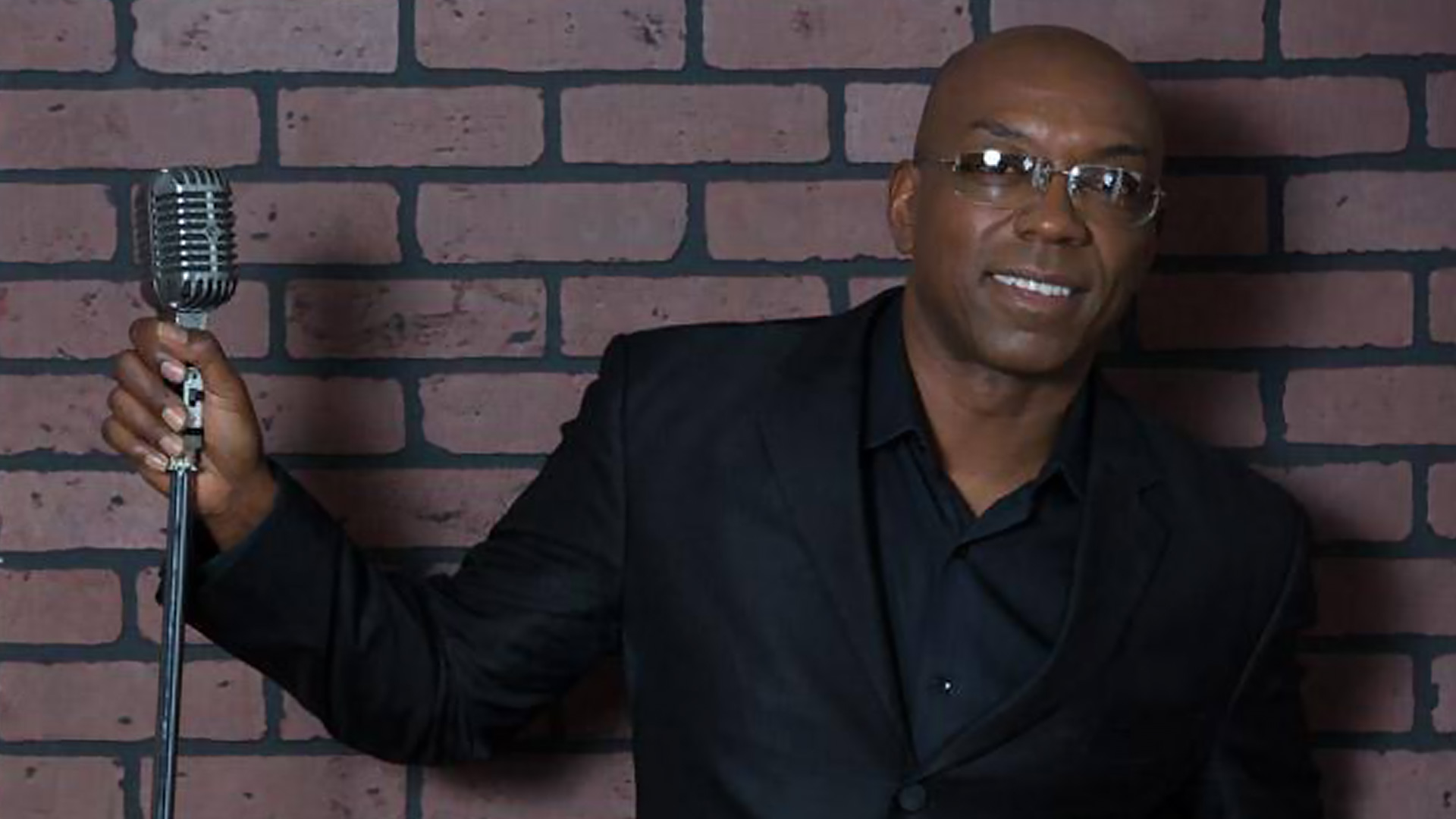 Cut from the same cloth as some of the world's greatest vocalists, Larry Braggs has one of the most notable voices in the business. A vocal range over three octaves and a command of the stage like no other has gained him the respect and praise of his peers and fans all over the world. For the past 14 years, Larry has been the lead vocalist for the legendary soul band Tower of Power. Now as a solo artist, he is becoming one of the most
sought-after
singers in the business. Touring almost two hundred days out of the year Larry is a powerful force of talent to see. He is now a member of the legendary group The Temptations.
Talaya
Talaya, a celebrated figure in the world of jazz radio, graces the airwaves with her captivating contemporary jazz on SiriusXM's Watercolors, and she also hosts a weekly show on Real Jazz. Her radio journey began in her hometown of Albuquerque at KUNM, where she played jazz and Latin jazz. After studying at San Francisco State University, she joined KRE, a pioneering commercial jazz station, hosting the Latin jazz show "Sabor y Salsa." KRE-FM later became KBLX "The Quiet Storm," and she was pivotal in launching "The Quiet Storm" at KUTE in Los Angeles. She made history by interviewing Sade and playing "Smooth Operator" on the radio. In 1988, "The Wave" welcomed her, and for over 30 years, she enjoyed massive ratings and commercial success. Talaya simultaneously voice-tracked for KYOT in Phoenix. For nearly a decade, she hosted "Nuestra Musica" on Armed Forces Radio and Television Service (AFRTS), bringing Latin music to troops worldwide. Her accolades include the 1998 Radio and Records Industry Achievement Award for Smooth Jazz On-Air Personality, the 2012 GENII Award for Excellence in Radio, and recognition from organizations like NHMC and Los Angeles County and City Board of Supervisors. Talaya, a proud member of SAG-AFTRA since 1981, lent her voice to numerous campaigns and iconic events, including the Screen Actors Guild Awards. She's performed with renowned artists and sang at notable venues like the Vatican. Her love for jazz, smooth presentations, and passion for music have driven her forward, and she continues to share her joy with audiences worldwide while maintaining her infectious smile.
Patches Stewart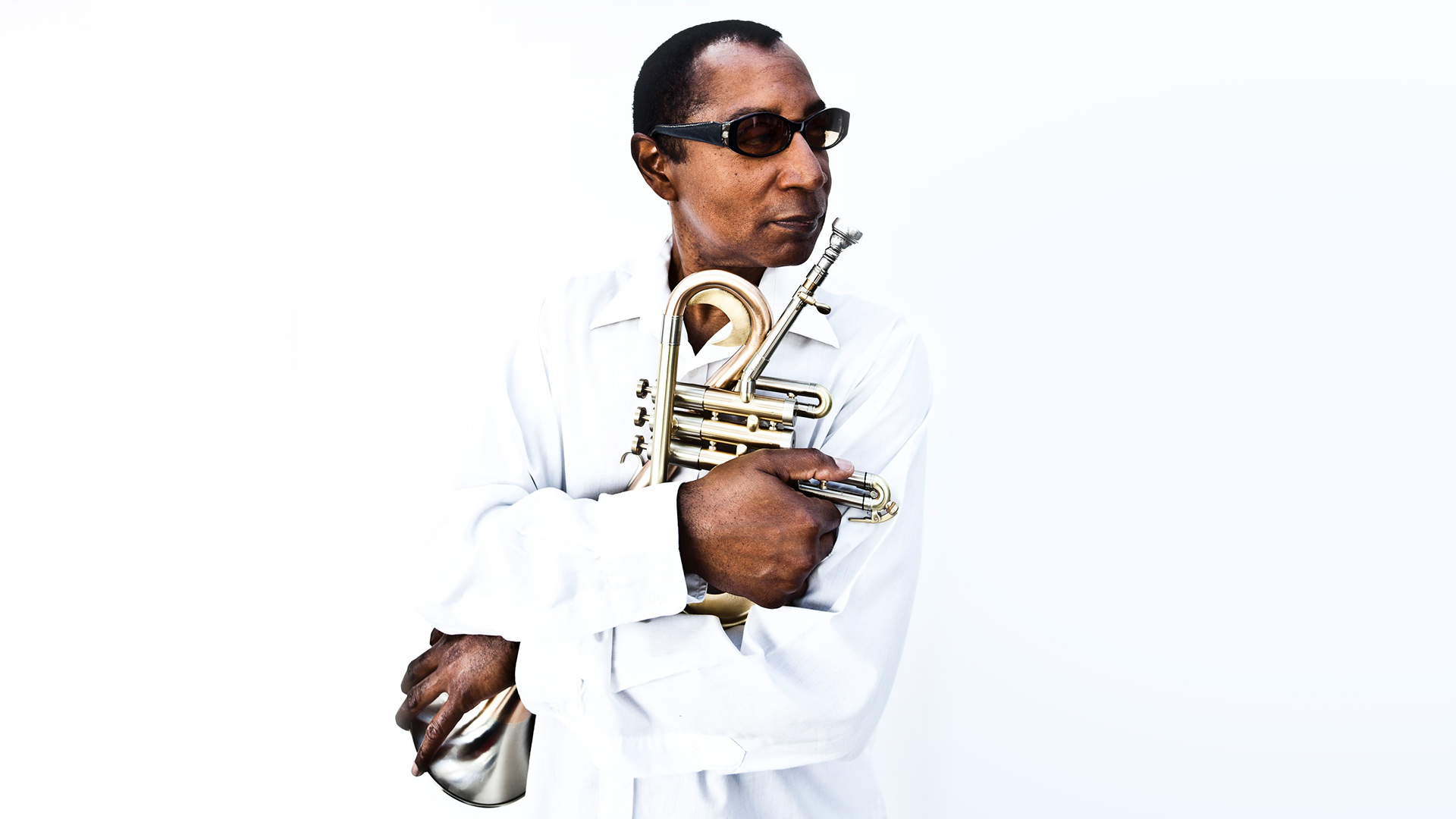 If you have heard Michael "Patches" Stewart play his instrument, it will come as no surprise to learn he was born and raised in the city where Jazz was born — New Orleans, Louisiana. He fell in love with the trumpet at a very young age. It was during his high school years that he acquired the nickname "Patches" – from his habit of wearing patches on blue jeans. Undeniably talented, his focus on mastering the trumpet prompted him to seek opportunities to hone his skills outside the high school classroom. This included additional music lessons at a local college and of course, listening and learning from the incredible pool of local talent found throughout New Orleans. His reputation around New Orleans grew, and at the age of 19, he was offered an opportunity to fill-in during a session — his first time in a recording studio. It turned out to be the horn section session for LaBelle's international hit "Lady Marmalade." Patches started his professional career with great artists such as Johnnie Taylor, Al Jarreau, The Brothers Johnson, Quincy Jones, Marcus Miller, Whitney Houston, George Duke and Earth, Wind, and Fire, just to name a few. He is currently a member of Brian Culbertson's band and performs,on The Smooth Jazz Cruise.
Marcus Anderson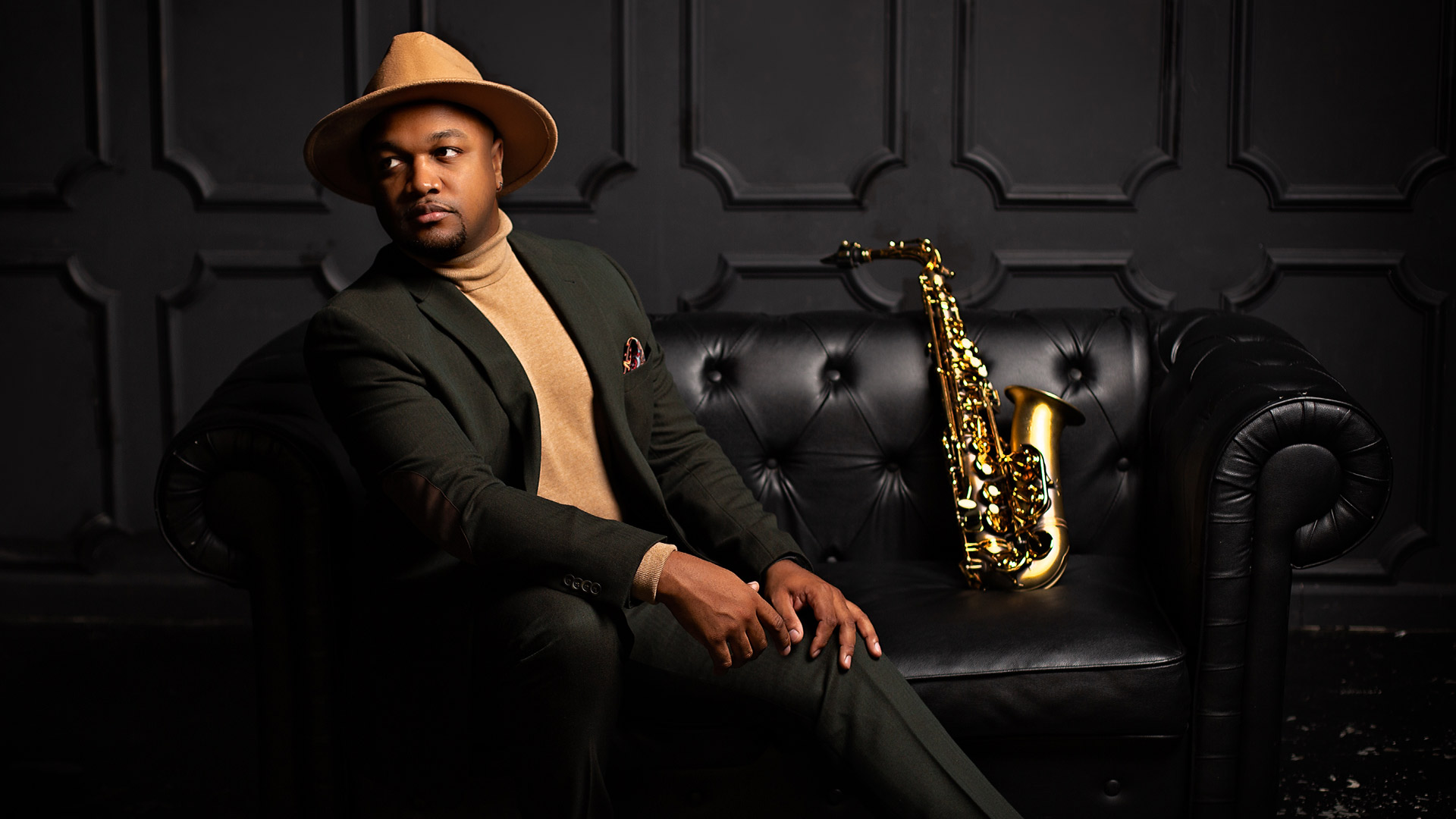 An incredible fusion jazz artist with ten studio albums on his list of accomplishments, saxophonist Marcus Anderson brings R&B, Pop, Rock, Latin and Funk to make music that puts listeners in another atmosphere. Charting number one in both categories of Billboard's Smooth Jazz and Sirius XM's Watercolors with his exceptional hit "A Cup Of Joe" from the album And Coffee, the Spartanburg, SC native is delivering major music in a humble way. His work with the late Prince and the New Power Generation led him to join stages with the likes of Ceelo Green, where he has become a key contributor to Green's touring band. Whether he is performing for dignitaries such as President Barack Obama, Jesse Jackson and Hillary Clinton or blazing the stage with Sheila E., Anthony Hamilton or Judith Hill in a collaborative effort, Anderson delivers stellar musicianship every time. Lalah Hathaway, Esperanza Spaulding, George Duke, Jennifer Holiday are just a few of the numerous world-renowned artists that Anderson has opened for and with whom he has shared the stage. Both near and far, audiences of all musical tastes have made their way to hear Marcus Anderson. He not only plays the sax but sings and performs choreography as well. High-spirited and welcoming, Anderson is a multi-instrumentalist who is not afraid of "showing out" and is a fan-favorite at highly recognized festivals and on top-ranking shows like The Tonight Show, Arsenio Hall, and Jimmy Kimmel Live.
Jazmin Ghent
Dr. Jazmin Ghent is an international smooth jazz, r&b, and gospel recording artist as well as an accomplished music educator. She was awarded the prestigious 2019 "NAACP Image Award" for Outstanding Jazz Album, "The Story of Jazz". She was nominated for 2019 Smooth Jazz Network's Best Artist of the Year and was voted 2017's Best New Smooth Jazz Artist. From the entertainment perspective, Jazmin has 6 top 5 Billboard singles: Kickin It Up; Stride; Amends;; Work Wit It; Heat and Compared to What. Her most successful hit to date is Kickin It Up which was #1 on Billboard Smooth Jazz Airplay Charts. The songs remained on the charts for 20+ weeks and were played in rotation by most smooth jazz stations including Sirius XM Watercolors Channel. Jazmin has performed at various major festivals and venues throughout the United States, in Europe, Dubai, Australia, and Morocco. According to Art Good of Catalina Island's JazzTrax radio and festival, "…unknown Jazmin Ghent was one of the BEST FINDS the festival has EVER uncovered. Obviously… she OUTSOLD ALL 30 stars of smooth jazz in the JazzTrax Store, selling more CDs than anyone. She had stage presence, a show and she could play!" While always striving for the pinnacle of success, Jazmin received a bachelor's degree from Florida State University in Music Education, a Master's Degree from Tennessee State University in Music Education, and a Ph.D. from the University of South Florida in Music Education. She has 4 CDs to date and is currently working on her 5th CD.
Ivan Peroti
Ivan Peroti has been an active figure in the music industry since 1996. He rose to prominence as the lead vocalist of the boy band Sat-R-Day. Notably, Ivan is recognized as both the songwriter and singer behind Funkerman's hit track "Speed up." In 2011, he lent his songwriting talents to various artists, including Ben Saunders, Shary-An, and Jenny Lane.
Before securing a permanent position, Ivan was a guest vocalist for Sven Hammond Soul, a role he undertook before becoming a full-fledged member. He also took part in the 2012 National Song Contest, where he performed "Take me as I am," penned by Alain Clark, and achieved a commendable third place. This song made its debut on the Single Top 100 chart at number 41, remaining listed for a week.
In 2015, Ivan participated in "The Voice of Holland," a reality show produced by John de Mol for RTL. He joined the team of Sanne Hans and reached the quarterfinals. In 2016, Peroti gained recognition for his rendition of "True Colors" in a television advertisement for the supermarket chain Lidl. Encouraged by the positive feedback, he decided to record the entire song in a studio.
In 2018, Ivan concluded his stint with Sven Hammond after contributing to three albums in seven years. He then joined Candy Dulfer's band, building on their previous collaborations during the Ladies of Soul concerts. Furthermore, Peroti embarked on a tour with Leo Blokhuis and Ricky Koole in 2019.
Ivan has been a regular on The Smooth Jazz Cruise for years.
Marqueal Jordan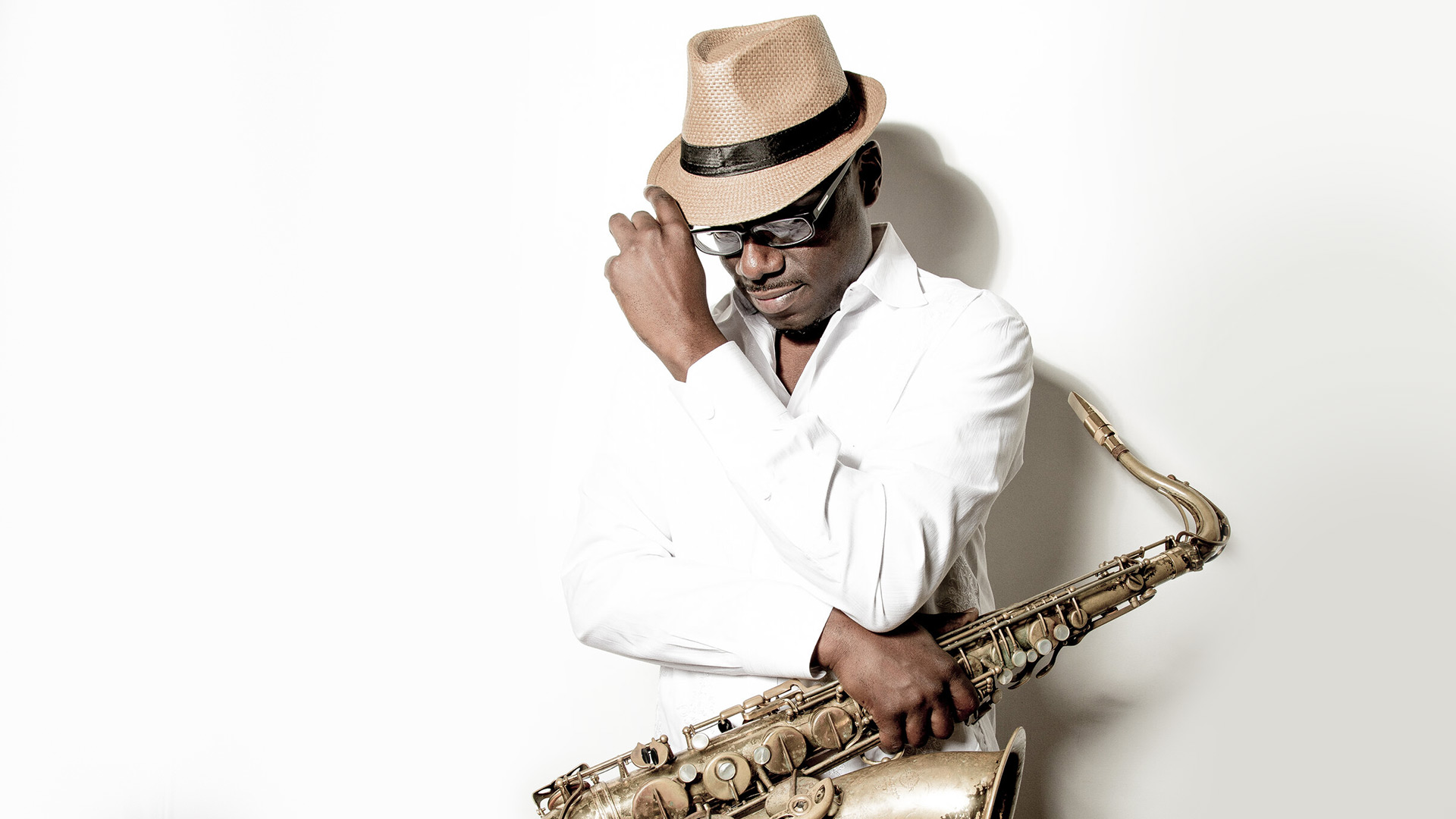 Saxophonist and Vocalist Marqueal Jordan's desire is to be a musician and artist who not only learned the lessons of the legends who inspire him, but to also become an extension of those legends and build a legacy of music that would inspire generations to come. With his third album, All We Have Are Moments, Marqueal has created a solid foundation upon which to build that legacy.
After its release in April 2022, AWHAM was warmly received by fans and radio alike. The lead single "Sistas" spent 20 weeks on Billboard Smooth Jazz Singles Chart, peaking at #3, and also landed at #5 on Billboard's Year-End Smooth Jazz Airplay Songs Chart. Along with his last single from AWHAM, "Mahogany", and two Top 20 singles from his previous album, Intention & Purpose, Marqueal's track record for releasing songs that connect to music lovers is steadily growing.
Onstage, Marqueal is an electrifying and magnetic performer/bandleader who perfected his skills in the Chicago music scene. He toured with Brian Culbertson for 11 years and changed the trajectory of Brian's live show. In addition, Marqueal has shared the stage with some of the greats in music, performing with legends such as: Gerald Albright, Patti Austin, Regina Belle, Rick Braun, Peabo Bryson, Jonathan Butler, Larry Carlton, Will Downing, George Duke, Candy Dulfer, Floetry, Larry Graham, Buddy Guy, Lalah Hathaway, The Isley Brothers, Joe, KRS-One, Kenny Lattimore, Maysa, Frank McComb, Marcus Miller, Najee, Mike Phillips, Eric Roberson, David Sanborn, Jill Scott, Sy Smith, and Kirk Whalum.
The Legendary DW3
Driven by the ever-evolving musical vision of core members – Brothers Eric and Billy Mondragon and close family friend Damon Reel – Southern California's premiere R&B, funk and contemporary powerhouse band DW3's deepening artistry continues to transcend a well-earned reputation as a high energy, fun and freewheeling party band. Eric, Billy and Damon all contribute lead and harmony vocals, while Eric plays keys (including synth horns and strings) and Billy adds percussion. Building on the success of their single, "I Got You" featuring Gerald Albright, (#16 on the Billboard charts) and the On The Floor album that went #1 on the UK soul charts, DW3 has now expanded to nine a piece ensemble. The addition of a horn section really sets the tone for their live shows. The truth is in the twelve tracks of their Vintage Truth CD. The band also continues to entertain Festival and Entertainment Cruise Productions guests several times a year. The versatile ensemble is rapidly emerging as a multi-faceted recording outfit in their own right.
Randy Jacobs
Randy Jacobs, a San Francisco native raised in Detroit, embarked on his music career at the tender age of 13. He started by working with Motown's renowned writers, producers, and artists, gaining experience while developing his unique no-plectrum playing style.
One of Jacobs' early breakthroughs was co-authoring the Top-Five R&B hit, "Wide Receiver," alongside former Miles Davis bassist and singer Michael Henderson. His journey continued with Was (Not Was), where he co-authored the Top-Ten hit "Walk the Dinosaur."
Jacobs also played a pivotal role in Soul Mission, a gospel R&B project featuring artists like Tata Vega, Mavis Staples, Booker T. Jones, and Steve Cropper, releasing a record for Sony/Epic Records.
In 1994, Randy Jacobs established his own band, The Boneshakers, where he expressed his fusion of funk, blues, R&B, rock, and soul. He released several albums, including "Book of Spells" and "Shake the Planet," featuring Sweetpea Atkinson on vocals.
Jacobs expanded his horizons by collaborating on the critically acclaimed I-10 Chronicles series and the Bill and Bonnie Hearn project. In 2005, he ventured into jazz-influenced solo instrumental music with "From Me To You," featuring notable artists.
Now, with his latest release, "The Return Of Randy Dynamite," Jacobs explores his instrumental music capabilities further. He revisits songs from his high school years and combines them with new compositions. The album, recorded live in the studio, showcases a talented lineup, including Gregg Bissonette on drums, Jervonni Collier on bass, Jon Gilutin on keys, and percussionist Lenny Castro. Renowned musicians like Rick Braun, Teddy Zig Zag, Paul Shilt's Weimar, and others contribute to the album's vibrant sound.
Randy Jacobs' illustrious career has seen him collaborate with a diverse range of artists, from Robbie Williams to B.B. King, reflecting his versatility and unwavering passion for music. His creative journey continues with "The Return Of Randy Dynamite."
Nate Phillips
Nate Phillips is a long time member of the The Smooth Jazz Cruise family going on 19 years, probably one of the longest reigns of almost anyone. With Nate's musical history which includes sessions and tours with many of the artist who perform on our cruises he continues to enjoy his love of music and his supporting role within the The Smooth Jazz Cruise family. Over his career Nate has worked with many artist including the group Pleasure, The Crusaders, Ronnie Laws, Jeff Lorber, Herb Alpert, George Benson, The Dazz Band, Esther Phillips, Bobby Lyle, Wayne Henderson, Gabor Szabo, Roy Ayers, Chico Hamilton, Joe Henderson, The Dramatics, Willie Bobo, Narada Michael Walden, Billy Cobham, Harvey Mason, Hubert Laws,Lee Ritenour, Richard Elliot, Rick Braun, Kirk Whalum, Gerald Albright, Marcus Miller, EnVogue, The United We Funk Allstars, George Clinton, Wilton Felder, Bobby Caldwell, Patti Austin, Regina Bell, Swing Out Sister, Eric Marienthal, Art Porter, Cheap Trick, The Barkays, The Gap Band, The SOS Band, Con FunkShun, Lenny Williams, Michael Henderson, Sherrille, Alexander O'Neal, Bobby Lyle, Mindi Abair, Euge Groove, Everett Harp, Peter White, WaymanTisdale, Bobby Caldwell, Brenda Russell, Brian Culbertson.
Arlington Jones
Steinway Artist Arlington Jones was born in Chicago, Illinois in 1973, but his family moved to Dallas, Texas in 1976. His musical journey started because of his parents' music heritage and vast album collection. He began studying piano at age eight, started playing in church, and took drum lessons as well. Watching him play now, no one could guess he told his parents he wanted to stop taking lessons after the first week! He has bachelor's and master's degrees in music, composition, arranging, performance, theory, and jazz studies. He is a classically trained jazz piano maestro and prolific composer with an undeniable soulful music heritage.
He makes the piano speak through lush harmonies, impeccable groove, and infectious energy. His music reveals the history of traditional and modern jazz, influenced by ragtime, classical, blues and sacred styles. He has multiple album recordings, piano music books, and a jazz techniques book. His other works include a jazz piano concerto, jazz suites for chamber ensembles, jazz soul chamber opera, jazz gospel cantata, and sacred choral pieces. He tours internationally and has shared the stage with a myriad of artists. He was the keyboardist for the legendary Wayman Tisdale and is currently the music director for Jonathan Butler. He works with arts preservation programs and music education communities. He is the Artistic Director at the Sammons Center for the Arts in Dallas, Texas. He and his wife founded The Music Stand, a nonprofit organization that provides innovative arts programs and support for professional musicians.
Gerey Johnson
Currently the touring guitarist with smooth jazz elites Richard Elliot, Rick Braun, Boney James, and Euge Groove, and performing as a solo artist, Gerey Johnson has been on the contemporary jazz scene for years as a musician, songwriter, producer and record company executive. Along with being a band leader and show host here on the Smooth Jazz Cruise, you've seen him on stage as a side man with Brian Culbertson, Jeffery Osborne, Brian Simpson, Alex Bugnon, George Duke , and many of the other top names in smooth jazz.
As an artist, he has radio success with collaborations with Richard Elliot, Marcus Anderson, Lynn Rountree and his current project with percussionist Ramon Yslas from the "super group" "Chicago. You can find his music on Sirius Radio and wherever you listen or buy music online.
As a writer/producer, he has crafted songs for and with Brian Culbertson, Richard Elliot, Down To the Bone, Nicholas Cole as well as writing and producing music for City of Chicago Jazz Festival, Motorola, BMW, and Clear Channel Radio. He has had music featured on the TV show Baywatch and several independent films.
With credits on over 80 nationally distributed records, you can hear his work on recordings of number of your favorite jazz artists as well R&B and gospel artists. Of note, Janet Jackson, Mary J. Bilge and Lisa Stansfield and Yolanda Adams.
He heads his own record label and production company, JazznNovo Entertainment Inc., where he releases his own music and manages artists in other genres.
This marks Gerey's 10th year on the Smooth Jazz Cruise as a member of the infamous "Red Band" and is the host of the our talent show "Opening Act", where the winner is the opening performer for the cruise All-Star Show for Sirius Radio.
Jay Williams
Jay Williams is no stranger to the Gospel, Jazz & R&B community. With a little over 3 decades of experience, Jay combines fine technique, professionalism, structure and discipline to the God-given art of drumming he has been blessed.
Jay started playing drums at the tender age of 3, along side his dad the late Judge Williams, Sr. who was a phenomenal organist in the Washington D.C. area. Playing in Church helped cultivate his sense of music and love for the drums. It wasn't long after Jay took interest in exploring other styles of music, his interest grew to appreciate styles like Jazz, Rock, R&B, Latin, and Country.
By the age of 18yrs., Jay found himself professionally working in the Washington, DC vibrant music scene. Jay's passion, hard work & dedication along with his experience eventually led up to him professionally working with numerous main stream artist around the world.
Jay's versatile yet flexible gift has gained him local, national and international media coverage, as well as the opportunity to illustrate his art of drumming during National conventions. Jay has been viewed by many on various televised shows featured on BET, MTV, The Word Network, Mega Hertz, WHUR Christmas DVD Special and other local televised stations. Jay has also performed in countless venues throughout the country and abroad.
Jay also received recognition as Co-Producer for the 2009 3 time Stellar-Award nominated CD "The John Tillery Project".
If you would ask Jay "What does he love most about his music career?" He would tell you, "I love playing music, I believe music is healing to all... "I love to see how music make people feel, the smile on there face is priceless."