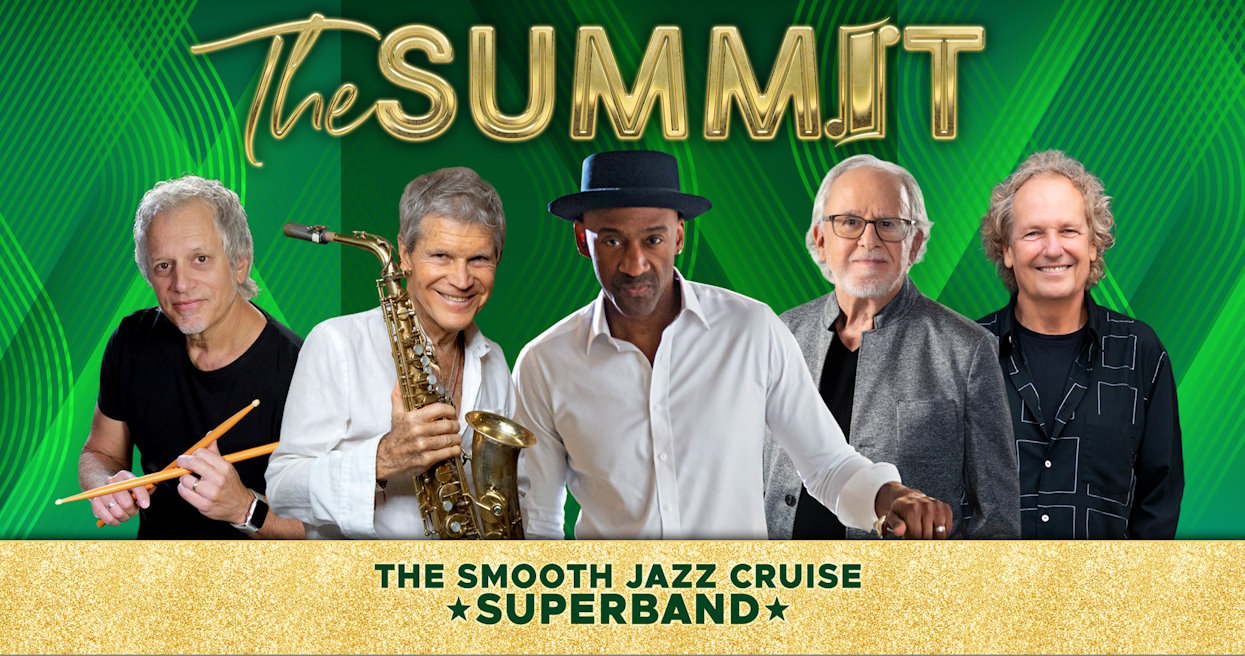 Wikipedia defines a "Superband" as a performing group comprised of musicians already notable from having performed individually or in other groups. The coming together of David Sanborn, Bob James, Lee Ritenour, Dave Weckl and our very own Marcus Miller as The Summit is the ultimate expression of the Superband label. If Grammy® Awards are a metric, this group represents 14 Awards and 81 Nominations.
Only recently, Jazz Cruises approached these superstars and asked them to perform together for the amazing fans of The Smooth Jazz Cruise on its '25.1 & '25.2 sailings. Each said "yes" immediately. These men are not only amazing solo performers, they represent a music tradition second to none. The Summit performers come from some of the most famous bands in the world…Miles Davis, The Eagles, Fourplay, Chick Corea's Elektric Band, Saturday Night Live Band, Brecker Brothers, Paul Butterfield Blues Band, Luther Vandross, GRP All-Star Band and many more.
Arrangements are being made for them to get together, select a setlist and rehearse. Though many of them have played together, this group has never performed as a single unit. This show is just for the fans of The Smooth Jazz Cruise.